Free (hybrid) information events at the Philipp Pfaff Institute
After completing their training as a dental nurse, graduates have a wide range of interesting opportunities for advancement and development. Which direction you choose depends primarily on your own strengths and interests, but can also be based on your practice needs. At the Philipp Pfaff Institute in Berlin, for example, dental hygienists have the opportunity to take one of the renowned advanced training courses to become a Dental Administrative Assistant (ZMV), Dental prophylaxis assistant (ZMP), Dental Hygienist (DH) or Specialist for dental practice management (FZP) to complete the course. As a rule, ZFAs decide whether they would like to deepen their knowledge in the area of practice management or continue their education to become a prophylaxis assistant or dental hygienist. For colleagues who are active as all-rounders in the practice and like to apply their skills and knowledge both in administration and in direct treatment in the field of prevention & prophylaxis, the additional qualification as a dental assistant (ZMF) can be acquired.
Free information events on advanced training courses
You will receive detailed information on the contents and framework conditions of the training courses and can get to know the training rooms. The information evenings take place from 07:00 or 07:30 p.m. In order for us to prepare the event in the best possible way, we kindly ask you to register for the information evening via the registration form or to write a short e-mail to felix.doerfert@pfaff-berlin.de.
Your contact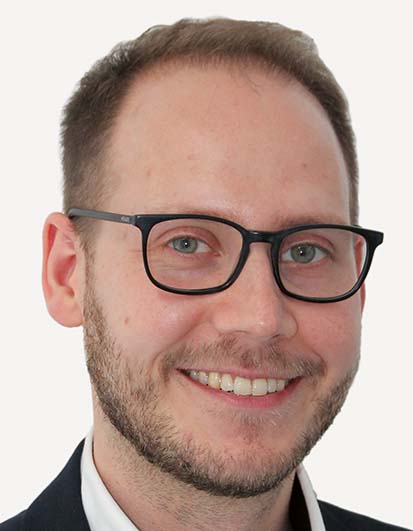 Felix Dörfert
030 414 725-18