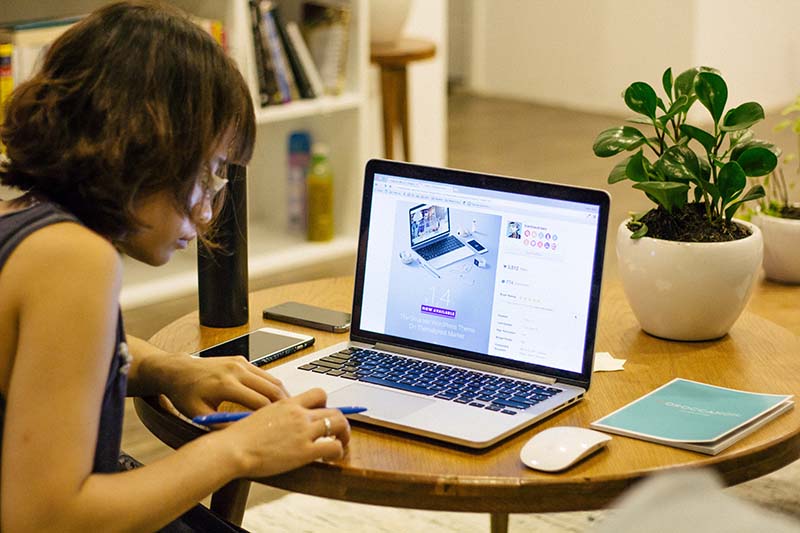 REGISTER NOW AND START IN SUMMER!
Advanced training as dental administrative assistant (ZMV)
A live online seminar with many possibilities
Continuing education that takes place in the evenings and on weekends offers many benefits to working mothers. Here are some of them:
Work-life balance: Because the training takes place outside of normal working hours, working mothers can continue to work full-time without affecting their work schedules. In addition, they can use the time when their children are at school or kindergarten for other tasks.
Career advancement: continuing education can open up new career opportunities or help you move up in your current position. It can also help people learn new skills or improve existing ones, which can boost confidence and job satisfaction.
Flexibility: Evening and weekend courses are often more flexible and better suited to the needs of working mothers. Some courses could also be available online, providing even more flexibility.
Social interaction: Attending training also provides an opportunity to meet new people and socialize. This can be especially valuable if you spend most of the day working or caring for children.
Personal satisfaction: training can also help achieve personal goals and foster a sense of fulfillment and satisfaction. It can help build self-esteem and feel like you are growing both professionally and personally.
Modeling positive behavior for children: Working mothers who continue their education can set a positive example for their children. They can show their children that learning is a lifelong process and that it is important to constantly develop and acquire new skills.
What opportunities does a live online seminar offer?
The implementation as an online live seminar offers the possibility of interactive and direct exchange with the speakers and as well as with the other course participants. Thus, contents and questions can be discussed directly.
In addition, we make the content available on our own LMS platform so that you can catch up on any content you may have missed.
If participants have questions about the content, they can contact us at any time. We arrange contact with the speakers so that questions can be clarified quickly.

"Thanks to the advanced training to become a dental administrative assistant, I was able to take my career in dentistry to a new level. The investment in this advanced training was definitely worth it!"

Renate
"I wanted to develop professionally and take on new challenges. The advanced training gave me exactly the skills I needed for this. In addition to the technical content, a lot of emphasis was placed on communication and teamwork."

Maria
"I noticed from the beginning that the content of the advanced training is practical and up-to-date. I am very satisfied with my decision to take this advanced training."

Ceylan
A dental administrative assistant (ZMV) provides a link between direct patient treatments and the bureaucratic administrative area. Your duties could include practice organization and management, training/introducing new trainees and staff, as well as assisting practice owners with business and legal issues and billing.
In order to participate in the advanced training course to become a ZMV, you must submit a written application to us for the desired course. After your documents have been reviewed, you will be invited to take a proficiency test as part of the admissions process. After successful completion, you will receive your course confirmation and can start on your way to becoming a ZMV within a few months.
Due to its special course times, our variant 2 extends over the period from September – approx. June of the following year. (approx. 9-10 months). It thus offers you more flexibility in professional and private planning.
We will train you mainly in the following topics: Billing, practice organization and management, quality management, law and economics, communication, rhetoric, psychology, information and communication technology (EDP), training, continuing education, pedagogy/didactics.
The current course fee is €3,650. In addition, there is a 35 € application processing fee (including knowledge level test) and the examination fee. You can see the amount of the examination fee on the page of the relevant dental chamber.
Yes, due to our ISO certification, our courses are eligible for funding through AufstiegsBafög. We are glad to be able to offer this opportunity to our participants, as it provides great financial support.
In addition, we also offer individual installment payment. Please do not hesitate to contact us.
The advanced training takes place as a pure online live seminar, which is set up and implemented by the Pfaff Institute. Only the examination dates take place in presence in our premises.
None. The advanced training and examination regulations do not stipulate any basic work experience for the application for advanced training. Only by the time of the final examination, at least 1 year of professional experience is required. Through our part-time training concept, you can put what you have learned directly into practice and gain the relevant professional experience during the advanced training.
Of course, the path of professional development does not end there. You can, for example, take the advanced course to become an FZP (Fachwirtin für zahnärztliches Praxismanagement – specialist for dental practice management) and continue your education in the areas of team leadership, practice management, business administration, etc., thus expanding your areas of competence and responsibilities in the practice. If you want to work not only in administration but also practically with patients, you can be certified as a dental assistant (ZMF) through our ZMF modules and thus position yourself as an all-rounder in the practice, which qualifies you for many areas and makes you employable.