The new thing in 2024 – for the entire practice team – the ZMVK "Dental Administration Congress 2024" in Berlin!
with accompanying exhibition
Everyday professional life demands a lot from all of us. New challenges that we want to face again and again. Many a curve has to be taken at high speed. The digitalisation of the dental practice must be continuously developed. Changes to the work processes we have known up to now lead to uncertainty in the TEAM and irritation among our patients. The goal must be repeatedly set anew. The existing shortage of specialist staff leads to bottlenecks and represents a further stress factor for the entire TEAM.
So that we can keep up the pace and not stop halfway out of breath, there is hardly any time for further training. All reasons to think about a new concept. The last few years have shown us that challenges in everyday life can also mean progress. Let's tackle it together and look for sustainable alternatives.
Let us come together once a year for an event lasting several days to question the latest developments and to shape the future ourselves in a practical way. The administrative field is and will remain – despite and with AI – a continuously evolving process. Actively helping to shape this path is one of our tasks in everyday practice.
The combination of various workshops on Friday and lectures on Saturday offers you the opportunity to work on different current topics in small working groups or to discuss forward-looking topics with everyone on Saturday.
We want movement and we want to help shape it! Join in!
Workshops
Friday, 31.05.2024
Calculating and calculating GOZ services in a business management manner (ZMV E. Parlak)
Our practice-oriented seminar provides you with the necessary know-how in a condensed form within two hours to calculate services economically and precisely according to the GOZ and BEMA. Learn how to efficiently create billing statements, analyze cost structures, and determine the correct fee levels to create an optimal business management foundation in your dental practice. Through legal insights, you will gain the understanding to make billing legally compliant and transparent. This compact seminar is designed for the entire practice team with the goal of optimizing the billing practices used on a daily basis.
Resilience training (give up or get going) – how do I strengthen myself for crises and challenges?
Successful recruitment and onboarding in times of skills shortage
Team leadership – criticism is desired!
Lecture block
Saturday, 01.06.2024
The Practice in Future (Prof. Plugmann)
"The Practice in Future" will deal with very different frameworks than we imagine. The digitization of healthcare brings with it opportunities and risks. Come along on a journey, experience future scenarios and also discuss the interaction of changes in the dental market on society, the image of the doctor and the sustainability of the latest and future developments.
---
Z-QMS – Basis for a Functioning Practice Management
---
From tooth fairy to tooth fluencer: Tips for success in communicating with patients and colleagues (Dr. Woitzik)
Are you sometimes unsure of the best way to convince patients? Do you find it difficult to respond to patient objections? Are you frustrated because your colleagues are not cooperating despite repeated reminders? Then we have good news for you: Successful communication can be learned.
Join the speaker on an exciting journey into the world of communication. In this practice-oriented presentation, you will receive valuable tips for effective and efficient communication. Look forward to an inspiring learning experience that will enrich your personal development, not only professionally. Your view of communication will change. Promise!
---
Fee distribution scale and co – what's next?
Event location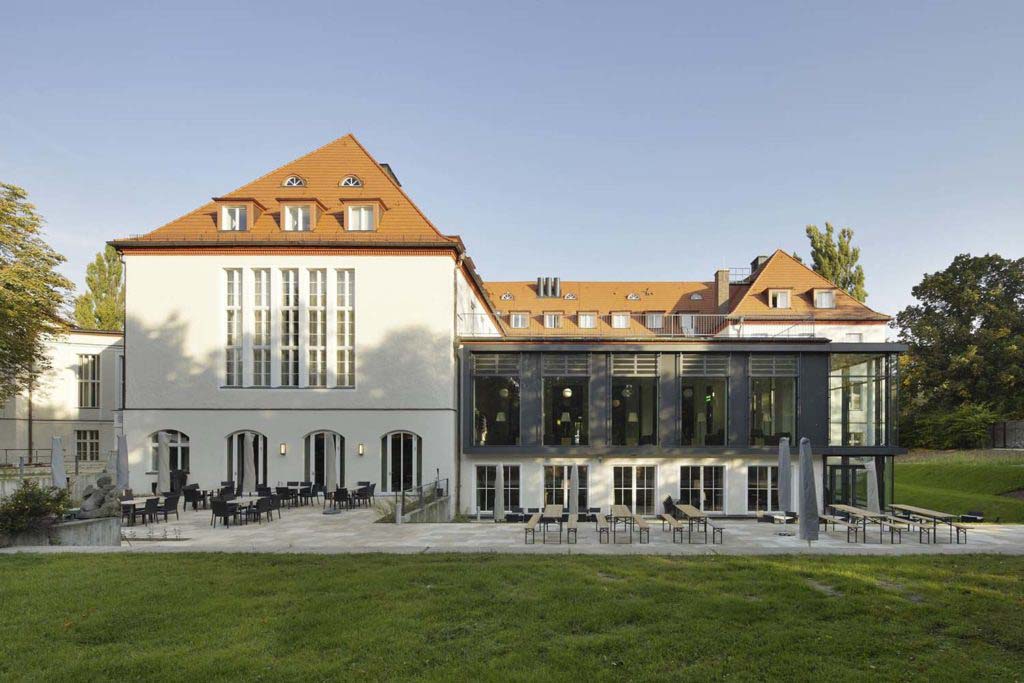 Harnack-Haus – Conference Center of the Max Planck Society for the Advancement of Science e.V.
Ihnestraße 16-20, 14195 Berlin
---
Your contact persons
Programme:
Sina Wloka
Phone 030 414725-12
Event location:
Doreen Sachansky
Phone 0157 30223328
Exhibitor::
Felix Dörfert
Phone 030 414725-18