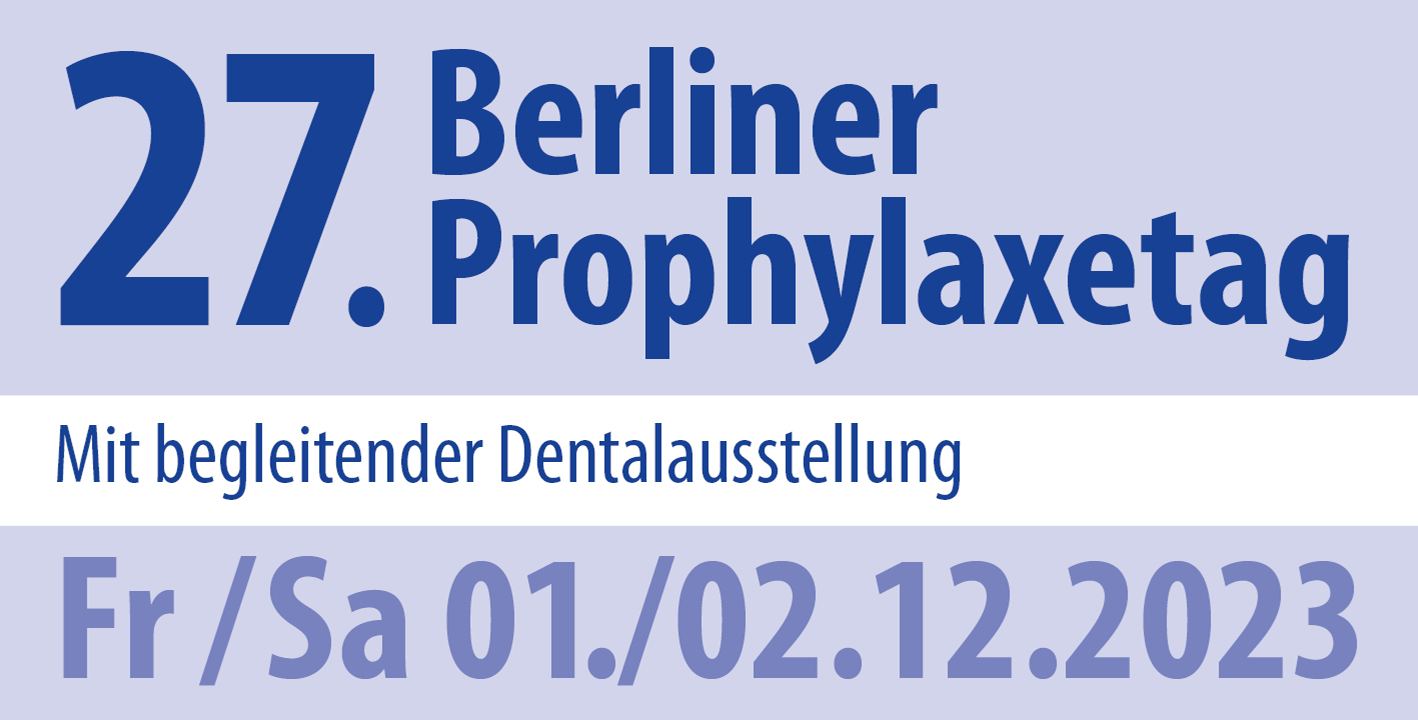 With forward-looking topics on the prevention of dental diseases, the programme of our Prophylaxis Day this year will be designed: The Philipp Pfaff Institute invites the entire dental practice team to join in on the 1. and 2 December 2023 through new impulses from science and practice.
The proven 2-day concept of our prophylaxis event will be retained. On the first day, you can refresh and deepen your knowledge in various workshops on prophylaxis. On the following day, recognised experts from dentistry will present scientific findings and their implementation in everyday practice.
On both days, you will simultaneously have the opportunity to find out about innovations in the dental industry, especially in the field of dental prevention and prophylaxis.
Workshops
Friday, 01.12.2023, Event Location: DoubleTree by Hilton Berlin Ku'damm, Los-Angeles-Platz 1, 10789 Berlin
Serenity is good! – For more well-being in everyday practice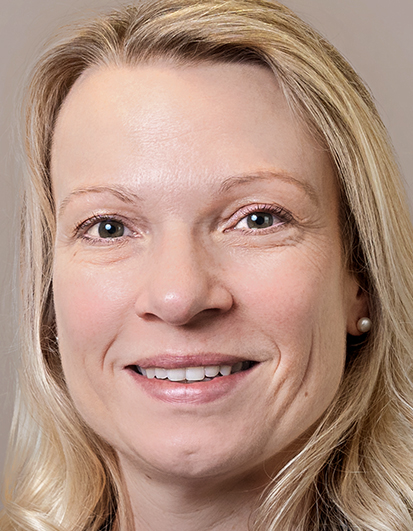 ZMF Alexandra Ott: At work, in everyday life or in relationships, we encounter challenging and sometimes stressful situations again and again – both physically and mentally. But why do we sometimes find it difficult to remain calm, to act consciously and self-determined in our reactions?
An interplay of mental strength, resilience, conscious handling of feelings and emotions and physical well-being supports and promotes with the aim of preventing internal and external stress from arising in the first place. A training workshop for more joie de vivre, inner peace and physical balance – not only in everyday practice!
Recognise stressors
Exercises for dealing with feelings and emotions
Active movement break – beneficial whole-body exercises can be put into practice
Relaxation exercises
Breathing exercise for more relaxation in everyday life
Risk factors in PAR therapy – engaging patients in a healthy lifestyle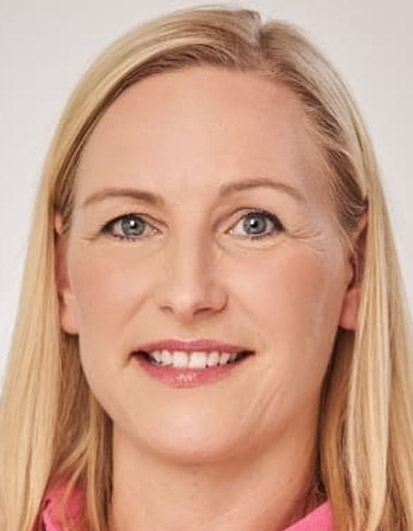 ZMF Stefanie Kurzschenkel: Talking dentistry has gained a bit more ground with the PAR treatment guidelines. We need to continue to raise awareness of disease and risk through education, and more and more counselling concepts are being incorporated into our oral health programmes. Patient-oriented counselling to convince patients to adopt a healthy lifestyle in the long term is necessary at every stage of therapy and should be provided to patients again and again through continuous motivational impulses. The patient is supported through interventions in PAR therapy to achieve the best possible treatment success and long-term stabilisation of periodontitis, a chronic disease.
Both smoking and diabetes are two proven risk factors for periodontitis. Their control should therefore be an integral part of the treatment of periodontitis. Interventions to control risk factors are aimed at educating and counselling patients in order to bring about behavioural change that contributes to a reduction in risk factors. In some cases, this requires appropriate general medical therapy. Other relevant factors related to a healthy lifestyle (stress reduction, dietary advice, weight reduction or increased physical activity) can also be part of the overall strategy to minimise risk factors.
Here it is important to communicate, educate, motivate and instruct, to pick up the patients where they are. Look forward to a workshop with practicality.
The 4 stages of the Tour de Parodontologie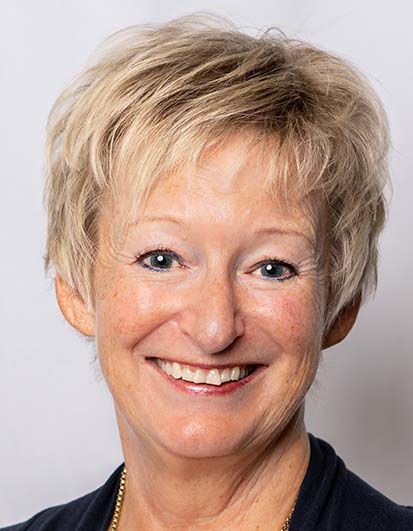 DH Sylvia Fresmann: Since 1 July 2021, a scientifically based step-by-step concept is now available to all patients with the PAR guideline.
However, the jubilation about the established periodontal care route was followed by great disillusionment at the beginning of 2023 with the budgetisation. How does the triangle of PAR – PMPR – budgeting work in practice now and what does it mean for everyday practice?
This workshop deals intensively with the PAR guidelines in a scientific context and shows how you can implement PAR therapy economically and efficiently in practice despite everything.
Insights into biological prophylaxis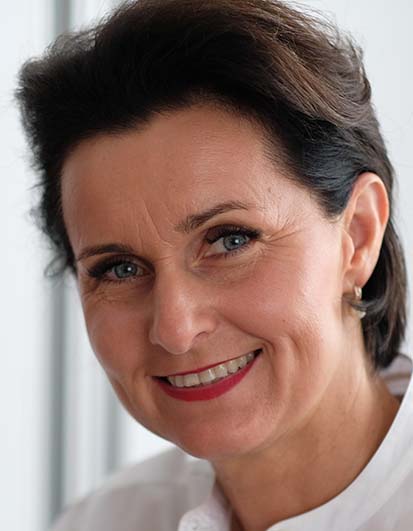 DH Birgit Schlee: Patients' growing awareness of health, the environment and ecological sustainability is also becoming increasingly noticeable in the practices. Patients are asking for organic, sustainable products and alternative therapeutic approaches.
For many practice staff it is a new and exciting task to find confident answers to these questions and to offer a comprehensive range of prophylaxis with organic products.
I would like to give you a few insights into how you too can organise your everyday prophylaxis or oral hygiene consultation in a natural, organic & environmentally friendly way.
Implant prophylaxis and periimplantitis therapy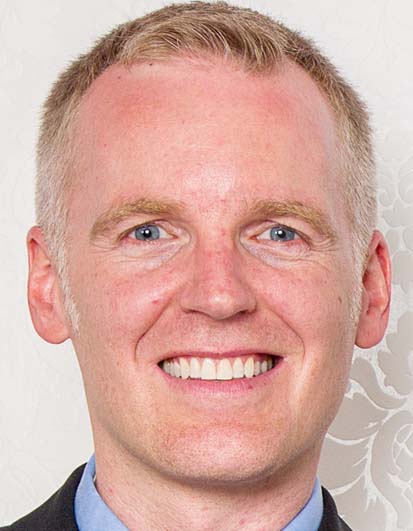 Dr. Jan Müller: The anatomical differences of the tissues surrounding the implant compared to the natural tooth require a correspondingly adapted cleaning procedure in order to effectively treat peri-implant mucositis or, ideally, to prevent it from developing in the first place.
However, one of the most common later complications with implants is the establishment of peri-implantitis, which can lead to implant loss. To avoid this failure as much as possible, a specific aftercare programme for the implant patient is needed.
In the lecture, the most promising procedures, the necessary instruments and devices for implant prophylaxis up to peri-implantitis treatment are explained and summarised in a treatment concept, as well as trained in hands-on exercises.
Anamnesis and PZR: A rewarding look into the world of oral health!
MDDr. Philipp Ionis: Learn how important it is to pay attention to the right aspects of the most common medical conditions and medications.
In this informative lecture, you will be presented with the most common cardiovascular, respiratory, neuronal and immune diseases, explaining the most common medications associated with them. You will receive a comprehensive overview of what you should pay special attention to during PZR and how you can optimally advise your patients on home oral care.
Our aim is to teach you how to recognise and understand potential hazards at an early stage so that you can work without complications and in the best possible way. Because your competence and care contribute significantly to the health and satisfaction of your patients.
Look forward to valuable insights and practical tips that will help you to make your everyday professional life even more successful.
PZR, UPT, UIT or prophylaxis?
DH Sylvia Wagenknecht: Communicating with the patient about preventive services or the PA therapy route with the subsequent maintenance phase presents us with new challenges every day.
For the entire dental team, implementation is difficult without good communication about the content of each term.
For example, you are probably also familiar with the problem that the patient with PA disease has an appointment for a PZR, or the patient with implants no longer keeps his appointments regularly!
We will discuss together what possibilities there are for you to communicate clearly with your patients and how you can also create more security for yourself and your team.
I look forward to seeing you!
Aggressive patients – a challenge for the practice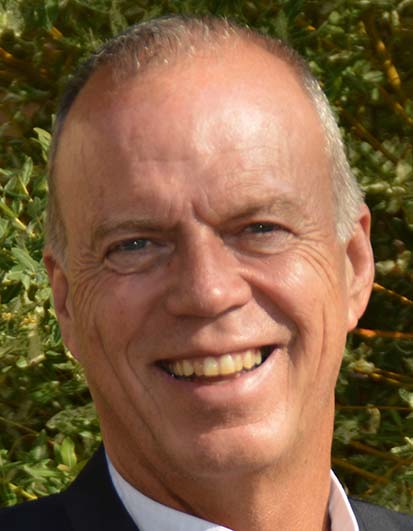 Martin Hoffmann: "I know where your car is!" the aggressive patient shouted and angrily left the practice.
So, the account of a dentist.
This behaviour of the patient was already capable of having a lasting influence on the lifestyle of the person concerned.
Dealing with aggressive patients is undoubtedly one of the exceptional cases in everyday dental practice. Nevertheless, there are always situations in which medical staff can suddenly and unexpectedly find themselves in an emergency situation. Anyone who has ever been attacked or threatened knows what serious consequences this has had or can have for themselves. Women are regularly exposed to completely different situations than men. Of course, all this also applies to female dentists in their professional and private contexts.
The speaker, as an experienced police officer and martial arts master, knows from many BEAM trainings (threat and aggression management) with different professional groups which situations can arise in practice and which ways there are, especially for doctors and their team, to react appropriately to the situation and come out as harmless as possible.
This interactive workshop offers the ideal opportunity for you to learn about, use for yourself and implement many years of empirical knowledge from an expert in threat and aggression management.
Course content:
Background knowledge and sensitisation on early recognition of aggressive people, strategies of situation de-escalation as well as concrete, practical exercises and techniques for self-protection in dealing with aggressive patients and problematic situations.
Participants receive tips and advice on how they can personally better deal with dicey situations and behave wisely in an emergency. This includes important background knowledge on body language, personal reaction mechanisms as well as relevant psychological and physical restrictions. Also taught are simple self-defense strategies and practical techniques that can be put into practice, performed and remembered by martial arts laymen. They are taken from the Chinese martial art "Dragon-Wing-Tsun" and are especially interesting for women.
Lecture block
Saturday, 02.12.2023, 09:00 – 16:00, Event location: DoubleTree by Hilton Berlin Ku'damm, Los-Angeles-Platz 1, 10789 Berlin
Note: The lecture block will take place in presence as well as an online live seminar. Please note that some of the speakers may be connected online. If you would like to register for the online live seminar, please tick the box (discount online participation) in the booking form.
Introduction/Greetings:
Making the invisible visible – an expedition into the world of microorganisms! (Prof. Dr. A. Moter)
Communication in gerontopsychiatric disorders or rather ITN? (ZÄ C. Ramm)
UPT implementation in everyday practice: "Alone or Together" (DH K. Busch)
Dummy – curse or blessing (Dr. A. Thumeyer)
Raffle
Making the invisible visible – an expedition into the world of microorganisms! (Prof. Dr. A. Moter)
The human oral cavity is a complex and diverse habitat for a variety of microorganisms.
The aetiology of periodontal diseases has been intensively researched in recent decades, as it is not a single species that is responsible for the infection, but a complex bacterial community. This highly diverse biofilm can consist of hundreds of bacterial taxa, many of which have not yet been cultivated.
The role of this species, which has not yet been cultivated, in the pathogenesis of periodontitis has hardly been researched so far. The causative agents of peri-implantitis are also still controversial.
We use fluorescence in situ hybridisation (FISH) to literally gain "insights" into oral biofilms and study the architecture of the biofilm and its interactions with the host. FISH simultaneously enables the visualisation and identification of individual microorganisms in their natural habitat. In addition to the distribution of the microorganisms on and in the tissue, conclusions can be drawn about the interaction of different species in biofilms and the interaction of the bacteria with the tissue cells can be investigated.
For example, FISH studies of in vivo grown biofilms from periodontitis patients showed significant differences in biofilm architecture compared to peri-implantitis samples.
---
Communication in gerontopsychiatric disorders or rather ITN? (ZÄ C. Ramm)
Across Germany, about 1.4 million people suffer from dementia, and the trend is rising.
The often limited willingness of people with dementia (Mm D) to cooperate poses major problems for carers, doctors, dentists and relatives in the care and support of these ill people. Dentists and their teams should adapt individually to the increasing number of people suffering from dementia. We have a care mandate that we all have to fulfil since 01.07.2018 – in practice, as well as in outreach care in the home or in nursing homes. Urgently needed adjustments in dental therapy and treatment procedures should be developed and implemented in the practices. This is not a "one-man-show", but must be implemented and lived by the entire team. For this we urgently need the cooperation of our helpers. This is because in many practices, PWDs do not yet seem to be perceived as a patient group. Unfortunately, it is always reported by relatives that the treatment is refused, because this clientele is anything but attractive! Because of this fear, it is wildly not even reported that it is a relative suffering from dementia, with fatal consequences for all involved!
The existence, as well as the reasonably smooth functioning of our brain usually seems quite self-evident to us. Quite commonplace. And then all of a sudden it doesn't work properly anymore, which we can't see. In the encounter with PWD, our brain initially receives no indication that a component of a human body is missing something, or gives a lightning-quick indication that slightly different rules of the game currently apply. Thus we are faced with the task of training our brains to understand and speak in "dementia language" (according to Tschainer, Sabine). But this has to happen in the whole team.
In this course, you and your team will be given the opportunity to adapt to the treatment of PWD and to meet them "without fear". We will introduce you to treatment concepts and underline them with so that it will also be possible for you to talk and understand "dementia" in the future.
---
UPT implementation in everyday practice: "Alone or Together" (DH K. Busch)
What does the UPT include, what do you need?
Which shoulders (team/patient) contribute to success?
What needs to be considered in planning and where are the stumbling blocks in everyday practice?
---
Dummy – curse or blessing (Dr. A. Thumeyer)
New parents are grateful for the dummy as a quick soother in everyday baby life. Few people know that the unthinking use of soothers can disturb the growth of the child's oral cavity and have a negative influence on the child's overall development. The dental practice team is therefore required to provide parents with sound advice on all aspects of the dummy and to accompany them continuously until weaning.
The lecture begins with basic information on the questions "Why do babies suck?", "Do all babies need a dummy?", "How can parents and educators promote the physiological development from infant to chewer and thus the speech and language development of children?", "What problems does unreflected continuous use cause? In the second part, there are answers to parents' questions such as "Which dummy causes the least harm?", "When and how must dummy use be reduced or stopped?" and how can the practice team support parents in weaning. But what are the limits of counselling and what kind of counselling is counterproductive?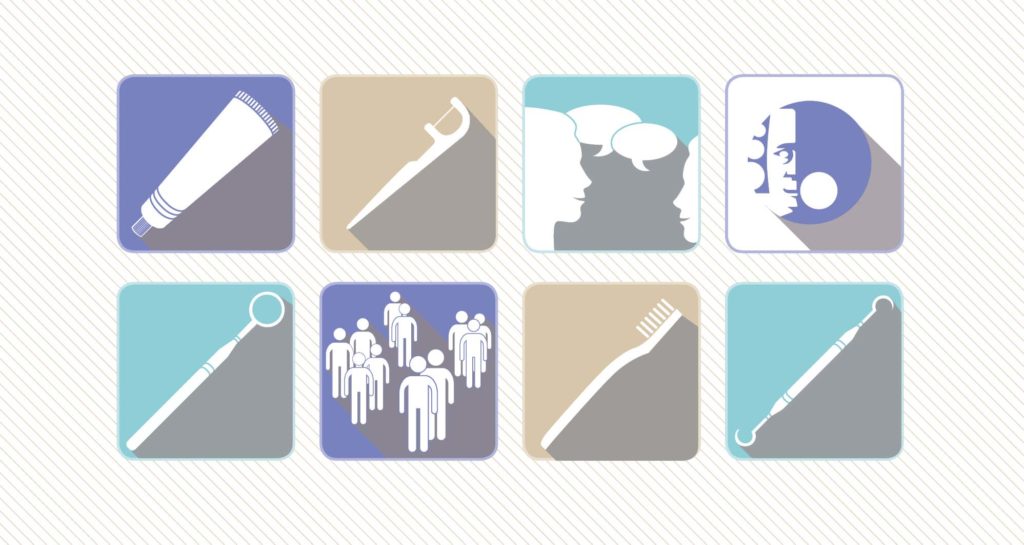 ---
Event location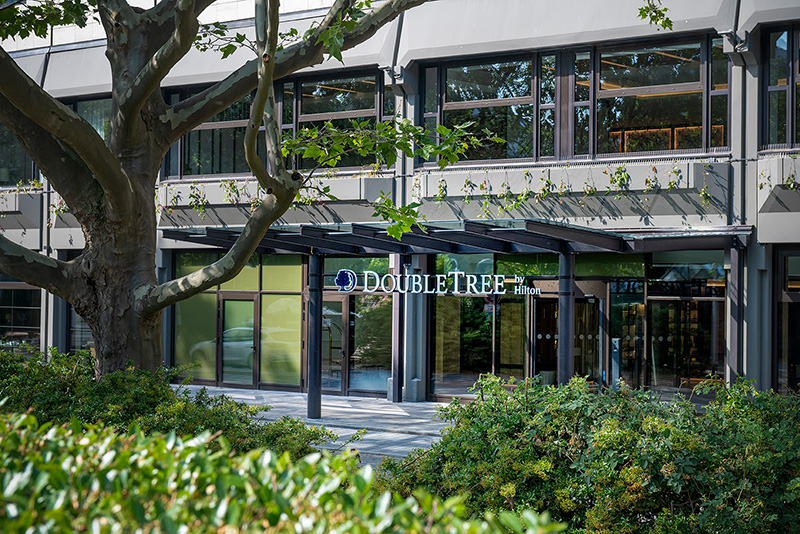 DoubleTree by Hilton Berlin Ku'damm, Los-Angeles-Platz 1, 10789 Berlin
---
For all participants of the PX Day there is a discount of 20% on the current room rate during the fair days.
Interested? If so, please call Ms Sachansky (0157 30223328) who will give you the keyword.
Please note that the limited call-off quota is available until 18.10.2023.
---
Your contact persons
Programme:
Sina Wloka
Phone 030 414725-12
Event location:
Doreen Sachansky
Phone 030 414725-0
Exhibitor::
Felix Dörfert
Phone 030 414725-18